Born Feb 20

​​

​​

​

A $50 deposit holds your choice of babies when they are born. We never know what we are going to get, we've had litters as small as 3 and as large as 10.

​​
We keep deposits in the order in which they come in. When the litter is born, we will contact the deposit holders with basic information about what is available. 
The first deposit gets the first choice, the second gets second choice and so on. Choices are given before the litter is posted and offered for sale.
Deposits are non refundable, but may be moved to another litter.
434 996 6993 or 434 987 2349​
Babies are $400 which includes neutering for the male.  Special colors or size are $500.  ​

We take credit cards by phone for deposits and in person for purchases.

2 Browns
3 Blacks 

1 Spotted

We will sex them and get pictures the end of the week. We'll keep you posted. 
So far we have  3 deposits this litter from Coco (Full repeat of Sally) and are taking deposits on the next micro litter from Peppa due the end of April.  Please feel free to email, text or call if you have any questions.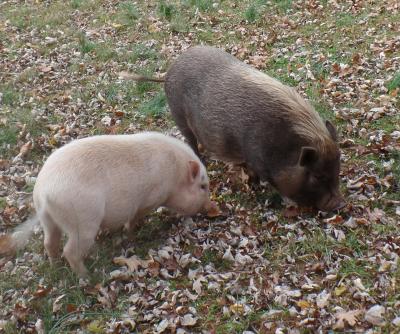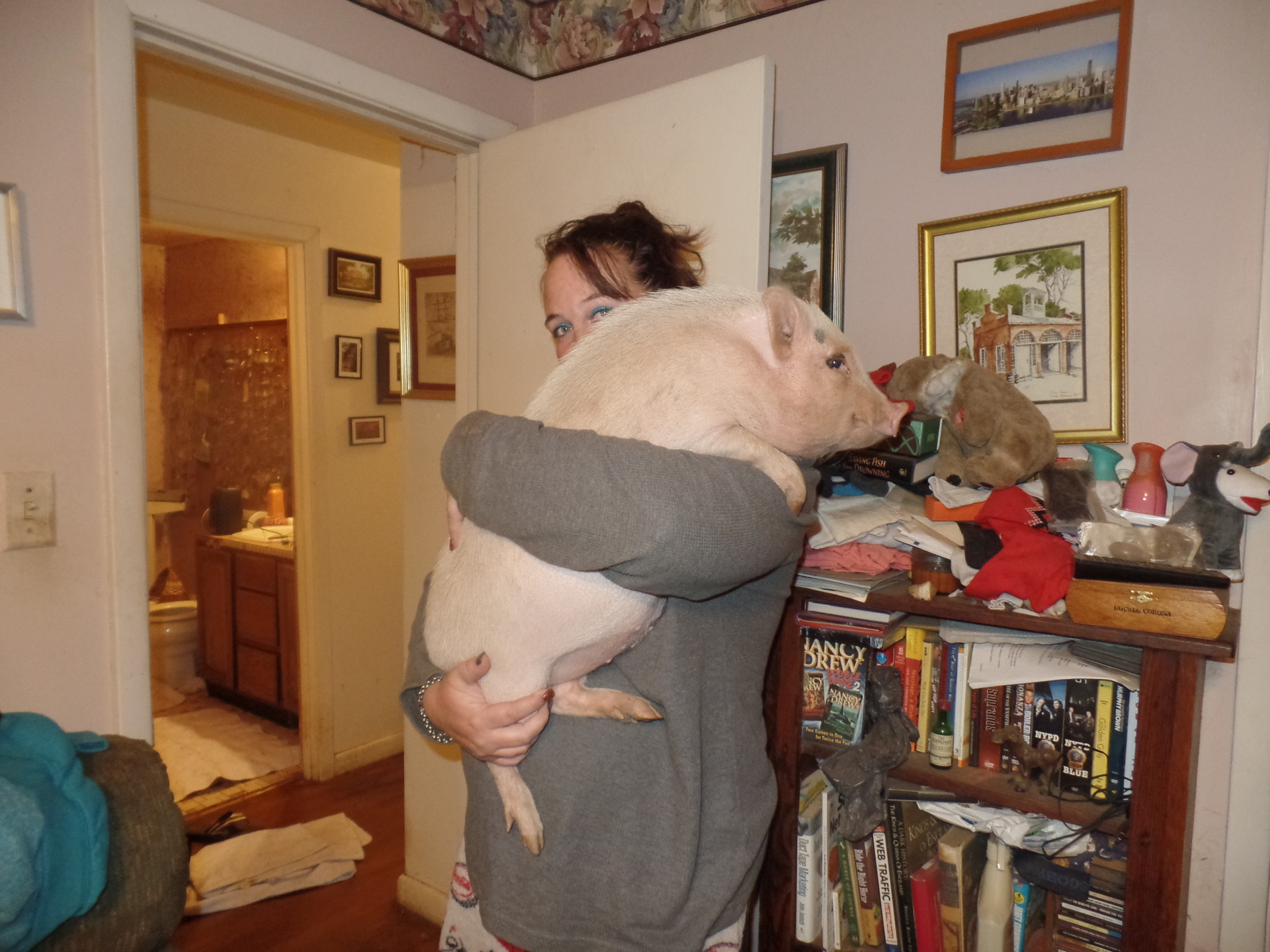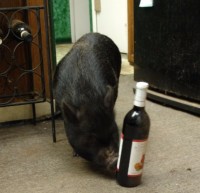 MINIS ~ Sally is a mini, and you can see her on her facebook page or in person. Pickles, above, is a full grown mini. She is still small enough to pick up and stands below the knee of adults.

Mini litters have more color, We almost always get some spotted. Black, black with white markings and Brown and Brown with white markings are usual but not guaranteed.

Minis have shorter noses.

Minis are more lay back.

Minis are $400
MICROS ~ Sheldon is a micro, and you can see him on Sally's facebook page or in person. He is still small enough to pick up easily and stands mid calf of adults.

Mini litters are frequently white. Some have black spots on their skin, but the hair is white, giving the appearance of a "Pink" pig.

Minis have longer noses.

Minis are more active.

Minis are $450